Assimilation Models
Who can use this?
It is particularly effective for bringing shifts in 'living' systems with set hierarchies and ways of thinking & working.
You will find it valuable if:
You are an organization with a large community of practice (such as a large sales force/ or a community of teachers) and you want it to evolve over time.
You are a networked organization with a large ecosystem of partners (such as a dealer network) that needs to respond to a changing world.
How it works
A support ecology provides the underlying architecture for ongoing evolution of a collective.
Offers a range of Knowledge Enablers
It supports them with a range of knowledge enablers – such as personal growth radars, knowledge bytes, etc. It leverages a range of digital, blended & face-to-face learning approaches, creating multiple delivery formats. Knowledge enablers are a combination of functional / domain knowledge with knowledge that supports growth and evolution of individuals.
Supports multiple rates of evolution
The support ecology takes into account multiple rates of evolution of people, and hence provides varying degrees of enablement which individuals can pull from as per their need and at their own pace.
Typical Timeline
Typically, designing and building comprehensive support ecology takes 2-3 years, and is preferably done in phases – with pilot runs to stabilize each aspect of the ecology.
From the Cases & Possibilities Blog:
Supporting an FMCG network
Evolving an Insurance Advisor Network
Seeding a new discourse on POSH/ gender sensitivity
POSSIBILITY
Supporting an FMCG network
The neighborhood retail shop has now moved online. Consumers, sitting at home, can order anything, anytime, anywhere.
For the local retailer, this means he is no longer competing with the next door shop. Rather, his competition is now with MNCs like Amazon & Big Basket.
On the other hand, FMCG brands which spent decades in building relationships with their dealer networks can now see new upstart brands leapfrog them. These new brands save millions in supply chain by tying up with new e-commerce & automation technologies.
Can traditional FMCG networks evolve themselves?
Can the FMCG brand and its dealer network co-create their evolution journeys?
Improved value chains have reduced the trade margins. What new value creation can retailers do to keep their business sustainable & growth oriented?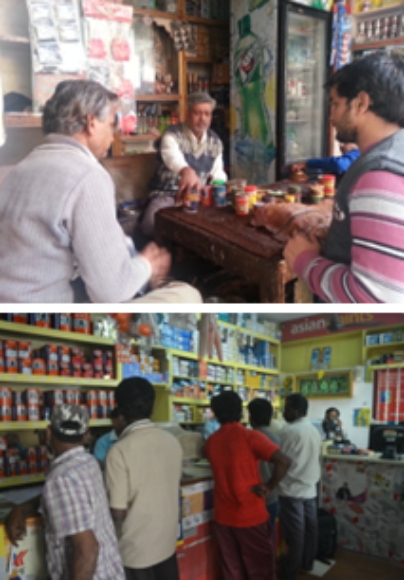 POSSIBILITY
Evolving an Insurance Advisor Network
Insurance advisors face severe challenges – both operational and psychological – as they go about their job of selling complex insurance solutions. The drop out rates are high and insurance companies have to put in great effort in keeping their advisor networks vibrant, productive and highly motivated.
The need for a support ecology for this widely spread out network is critical. The advisor network as a channel has its own advantages over other channels – it gives a direct hands on connect with customers, provides companies with a flexible medium to build trust & insidership in communities and last, but not the least, provides a last mile delivery resource for operations & customer services.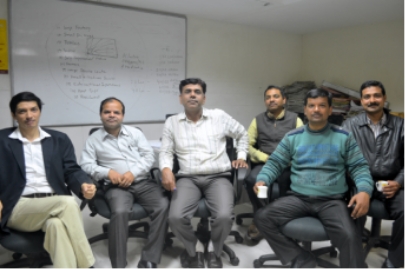 POSSIBILITY
Seeding a new discourse on POSH/ gender sensitivity
Organisations around the world are engaging with new consciousness around issues like gender, sexual harassment and related subjects.
Whether it is affirmative recruitment, fair play in assessment or responding to complaints & employee disputes, organisations not only have to put formal policies in place but they also must have the right people talking the right things in the right place.
In other words, the language of the organisation and its people needs to shift, subtly but surely, to a more open & inclusive one.
How do we get the rank and file of the organisation sensitised to the new consciousness?
How do we build low resistance adoption of the new vocabulary & language across the organisation?