Cognitive Empowerment
Types of Resources
Over the past 8 years this initiative has evolved rapidly with several innovations being brought in, such as:
A textbook that supports design-based learning and reflective engagement in mass classrooms
Faculty Training Programs
Ongoing coaching support of faculty
Examination and testing mechanisms to assess and track cognitive goals
Facilitated peer engagement books for deep-learning sessions
Facilitation Guides
Digital peer audit & improvement tools for facilitators
etc.
Who can partner
Large Universities
Private University Groups
Individual Colleges
From the Cases & Possibilities Blog:
Large Public University
Institutions of national importance
Private University Groups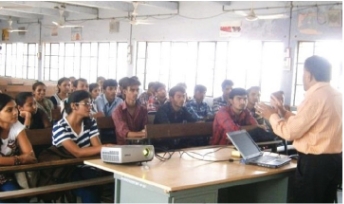 Case
Institutions of national importance
In IIT-Delhi we experimented with the 'Design of Life' Program, where we gave faculty a platform to customize the program for different classes. The latest version of the Contributor Program has now also been adopted in IIT-Jammu.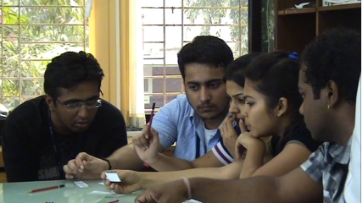 Case
Private University Groups
In Centurion University of Technology & Management (CUTM), a version of the program involving deep-learning workshop-like sessions, was adopted as a compulsory course for professional degree students. It is being run across 2 campuses in Bhubaneshwar & Paralakhemundi. We have also worked with other institutions such as Amrita University, Dayananda Sagar College of Engineering.

Know more about building a Contributor Ethic in private university groups